Have you already lost a tree and all that remains in its place is the stump? Do you want that ugly stump removed?

Do you have trees that are overgrown and looking neglected? Are there dead branches that could break off ......

Do you wish you could have a professional arborist keep your trees healthy, reducing their size, or just reshaping crown?
Milton Keynes Best Arborist & Tree Surgeons
Are you looking for a reliable, affordable professional arborist or tree surgeon in the Milton Keynes area to make sure that your trees stay as healthy as possible for as many years as possible?
Someone who practices arboriculture is usually described as an 'arborist' or an 'arboriculturist'.  A tree surgeon in Milton Keynes is more likely a person who is trained in the actual maintenance of trees and so more a part of the arboriculture process rather than an actual arborist.
Are your trees looking past their best? Are they starting to encroach on power lines or overhanging the public pavements? Do you need a tree removed or a stump grinding or perhaps you're interested in a tree mulching service?
These and many more potential problems are why you want to know who offers the best professional tree service in your area.
Why Choose a Professional Tree Service?
Trees are an investment in the future. Not just a sentimental one, but also one needing careful maintenance and fertilisers to make sure they look their best for many years to come. As a reputable, insured and certified arborists, our tree surgeons can provide helpful advice and services to help keep your trees healthy, safe and looking beautiful.
Trees are often seen as symbols for strength and beauty, but for all their natural abilities, trees aren't always able to take care of themselves and that is where an arborist comes in.
Trees may be affected by a wide variety of issues that impact their health and appearance, from something as freak as storm damage, something sinister like an infection or disease to something as simple as needing pruning.
FAQs About Our Tree Surgery Service
What Is A Tree Surgeon?
A person skilled in the art of pruning and treating old or damaged or diseased trees in order to preserve or maintain them.
How Much Does A Tree Surgeon Cost?
Tree felling from £200

Disposal of tree debris from £50

Crown reduction and thinning from £75

Garden clearance from £200 per day

Hedge & tree trimming from £40 per hour

Tree survey from £150

Wood chipping from £50
These tree specialist services are dependent on many factors like the size of the project, how many tree surgeons each projects needs, location and accessibility of the site and whether the tree surgeon company is VAT registered.
What Is An Arborist?
An arborist, tree surgeon, or sometimes called an arboriculturist, is a professional in the practice of arboriculture.  Arboriculture is the cultivation, management, and study of individual trees, shrubs, vines and other perennial woody plants in dendrology and horticulture.
What Insurance Do You Have?
Public liability insurance
How Will A Diseased Tree Affect My Garden?
It does really depend on the type of disease the affected tree has. Some infectious diseases spread from root to root contact whilst others airborne. Usually, healthy trees are strong enough to fend off diseases attacks.
How To Save A Dying Cherry Tree?
Common cherry tree problems include rot, spot and knot diseases. Trees can also get blight, canker and powdery mildew.
A tree surgeon would be experienced in diagnosing and treating problems. Fungicide application is the treatment for many diseases and for others like canker, pruning is often the answer.
What Is Tree Surgery?
Tree surgery, like a surgery, is a highly skilled, specialist job.  Tree surgeons must know and understand the physiology and biology of plants and trees to able to perform operations such as deadwood removal, pruning and trimming as well as the treatment of disease with fungicides.
How To Choose The Best Tree Surgeon Near Me?
When making an appointment with an ARB Approved Contractor clients should tell the contractor whether advice on trees is needed, or if a specification for works already exists against which the contractor's quotation is required.
Clients are advised to get more than one estimate or quotation for the purpose of comparison but do remember that price is only one factor in selecting a service provider.
Estimates or quotations will usually be provided free of charge when quoting against a specification, however, a fee may be charged if any advisory work is needed. Clients are advised to be clear with the contractor from the outset.
When asking for an estimate or quotation indicate when you would like the work done. The contractor will let you know whether or not this is practical or possible
Respond to estimates or quotations quickly – do try to ell the contractor within 7-10 days whether or not you wish them to do the work and make clear the terms of acceptance
Make sure issues like tree protection legislation including TPO's/Conservation Area or other restrictions, i.e. covenants/third party trees are consented/resolved prior to starting any works
When To Prune Apple Trees?
We are often asked about the correct time to prune fruit trees like apple or pear trees.
Those trained as free-standing bushes are best pruned every winter to make sure a good cycle of fruiting wood.
Trees that are not in late winter pruned become less productive and congested with old branches. The aim is to create an open goblet shape with a framework of four to five main branches.
What Kills Trees Quickly?
First, make sure the tree isn't protected by any TPOs or Covenants.
Here are 5 ways to kill a tree:
Spray the tree with chemicals if under 4 ft
Cut and remove the tree
Ask an arborist for the best chemical tree killer
Cutting the tree to a stump and wrapping the stump in plastic
Call an arborist
Why Us
Tree Removal Experience
Certified Arborists
Properly Licensed
Same-Day Service Availability
Safety Conscious
Customer Satisfaction Guaranteed
Service Area
Milton Keynes and the surrounding area
The Experience You Want
The Service You Expect
The Quality You Deserve!
Call 01908 015 951 for Free Estimate
Local Tree Surgery Reviews
Fast, polite, professional & affordable. Needed an emergency call out they were with me within 30 minutes with tree removal finished shortly after. I am so grateful to MK Tree Services.
David Michaels
An experienced and polite team, honest and efficient. I had a large residential project that needed taking care of - over twenty trees needed trimming.  They also provided some really good advice for me on looking after the trees going forward.
Karen Peterson
3 tall Oaks in need of a trim. MK Tree Services have done a fabulous job and we now have our garden back again. Thank you for such a great tree trimming job.
Jeremy Davids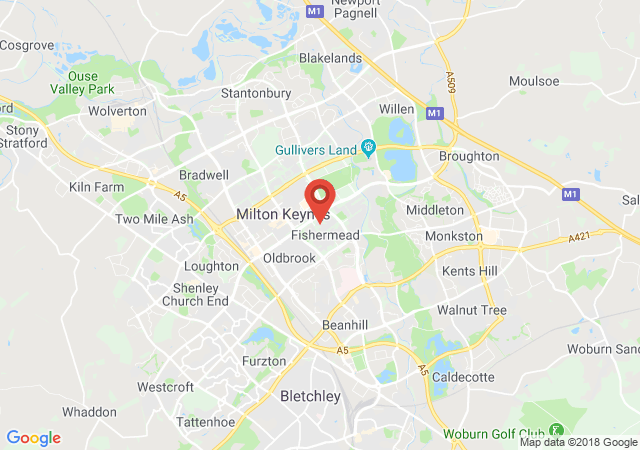 Contact Us
MK Tree Services
Milton Keynes, Buckinghamshire
Call Us: 01908 015 951
www.treesurgeonmiltonkeynes.co.uk